Processing technology and processing trend of auto parts

A car is composed of many parts, such as AN oil pipe joints,cnc valve body parts, shunt valve body, cnc housing and connecting body, throttle body, regulating valve body, fuel pump housing, fuel rail, fuel tank cover, Pressure regulating valve, throttle bracket, oil filter, etc. Each component plays a different role, and it needs to be processed through different processing techniques before it can be installed on the car for use. What are the processing techniques for auto parts? Plastic Products Co., Ltd. has been focusing on custom processing of high-precision CNC machining CNC-Machining parts for 20 years. Its products also involve the field of Automtive parts. The seven processes of auto parts processing: forging processing, casting processing, welding processing, cold stamping processing, cnc cutting processing, Heat treatment processing.
A very important feature of the current development of auto parts is that they are currently implementing module customization and system development. The benefits of this can largely meet the needs of group development. It is a strategic choice for many automobile parts industry. Modularization and system development and manufacturing can keep up with the trends and trends of industry development, and always be at the forefront of industry development.
Within a certain period of time, the sales performance ofmost of the domestic auto parts processing industries is relatively considerable. This is inseparable from the acceleration of some international industrial transfers and the active restructuring of the parts industry. In other words, the automobile The reorganization of the parts industry is very conducive to the vigorous development of the entire industry.
With the changes in the organizational structure of some auto parts industry, many large auto parts industries are accelerating their exports to cater to the general trend of international development. Therefore, it is not difficult to see that the auto parts processing industry is currently a global industry. Its development prospects and development space are still very large.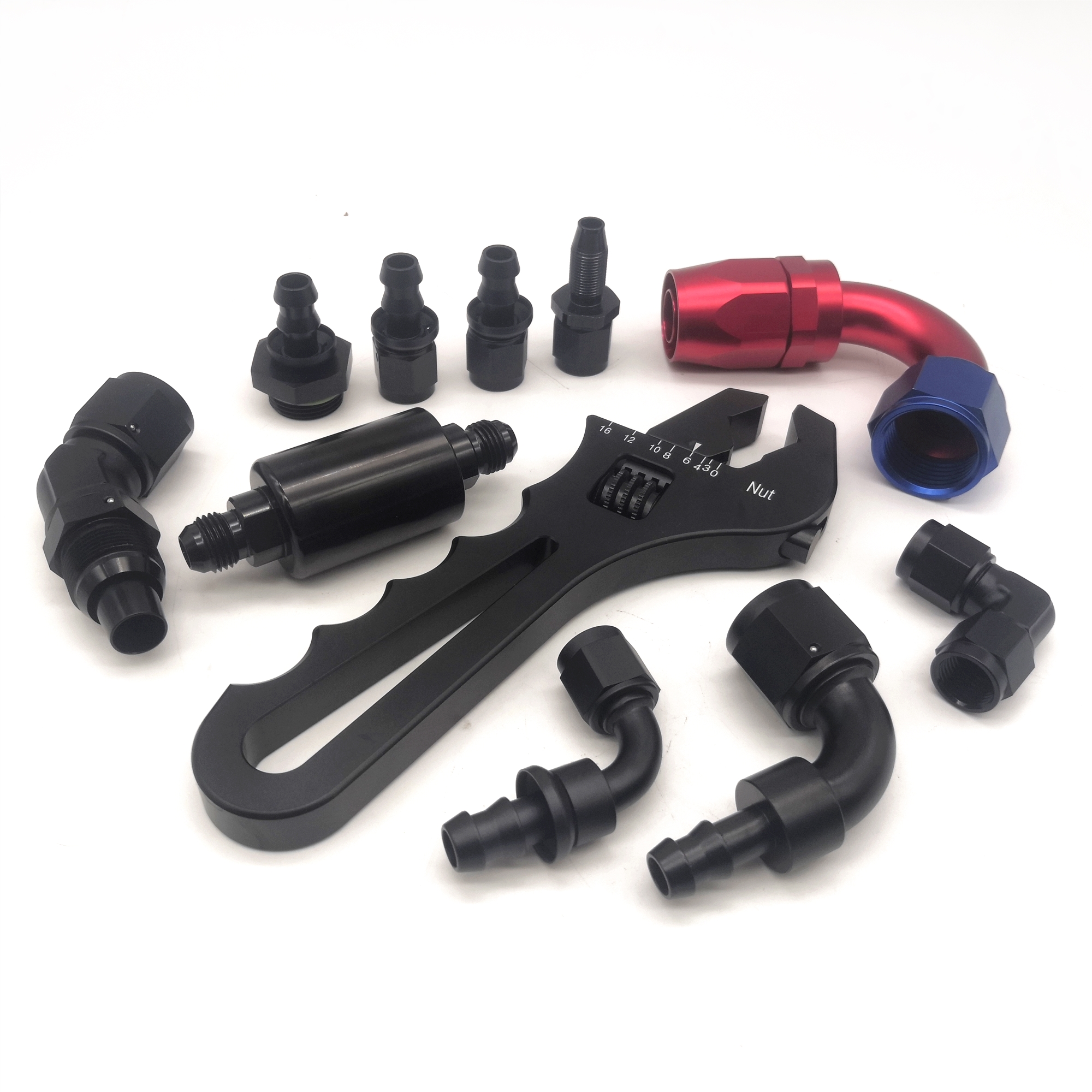 Our company is a powerful supplier focusing on customized processing and mass production of high precision auto parts. We have also passed the IATF16949:2016 quality management certification in the automotive field, SGS factory inspection certification and ISO9001 quality system certification, which are rare in Shenzhen. A powerful manufacturer of component processing qualifications. The company has nearly 15 years of precision CNC machining experience. It mainly produces machined products: Bluetooth headset charger housing, remote control housing, electronic cigarette and cigarette tube housing, mobile phone wireless charger housing, bicycle bracket, metal Knobs, flashlight housings and brackets, as well as various aluminum CNC milling and turning products. Auto parts products: fuel tanks, quick-release joints, fuel tank exhaust valves, Y-type joints, wrenches, oil cakes, stop valves, oil-cooled elbow joints, brake parts and other products. At present, there are more than 100 CNC machining equipments, including CNC machining centers, CNC lathes and milling machines, turning composite centers and automatic lathes. They have successfully passed the national high-tech enterprise audit and Shenzhen high-tech enterprise, and can control the product accuracy within 0.005 ~ 0.01mm. -Flow technical team, to provide you with a full range of product solutions.