Mechanical production is used for prototype manufacturing and short-term production of raw materials. For CNC machining projects, the physical properties of aluminum materials have become one of the most popular material choices. Custom CNC aluminum machining parts are common in all industries, and are particularly popular in the automotive, aerospace, healthcare, and consumer electronics sectors.

Customized CNC aluminum machining parts service

Over the past 11 years, VMT has developed unique production processes and custom engineering to meet customers' needs for customized CNC aluminum machining parts. With our CNC aluminum processing expertise, we stand out from the competition by combining technology, skills, experience and knowledge.
Benefits of aluminum machined parts
1. Easy to process
The advantage of the aluminum CNC machining process is that the material can be easily manufactured by stamping, folding and drilling. You can use it to form custom CNC aluminum machining parts in various shapes according to your custom machining needs. Compared with processing steel, the energy used for processing aluminum is much lower.
2. Easy to bend
The advantage of using CNC machining process to manufacture custom CNC aluminum machining parts is that they can be easily bent. Unlike steel, aluminum can be easily turned during processing because the thickness of this material can be appropriately used in various forming methods. It is best to realize various shapes of CNC aluminum machined parts through die casting and machining.

3. Low temperature resistance
The aluminum material is resistant to low temperatures. We all know how fragile steel is, especially in welded parts or low temperature environments. Compared with steel materials, aluminum materials can be easily processed at low temperatures.

4. Customized finishing
The aluminum can be customized according to customer requirements after finishing. You can do surface treatment to give it a perfect custom appearance. Customized CNC aluminum processing parts can be plated in various colors according to your requirements. Some colors you can try include black, blue, and green.
Custom CNC aluminum machining parts have some changes in design and specifications, which gives them the flexibility to quickly transition through the initiation of new review and approval procedures. Ensure the quality of parts in custom CNC aluminum machining parts projects. Common custom CNC aluminum machining parts materials are: aluminum 2024, aluminum 5052, aluminum 7075, aluminum 6063 and aluminum 6061.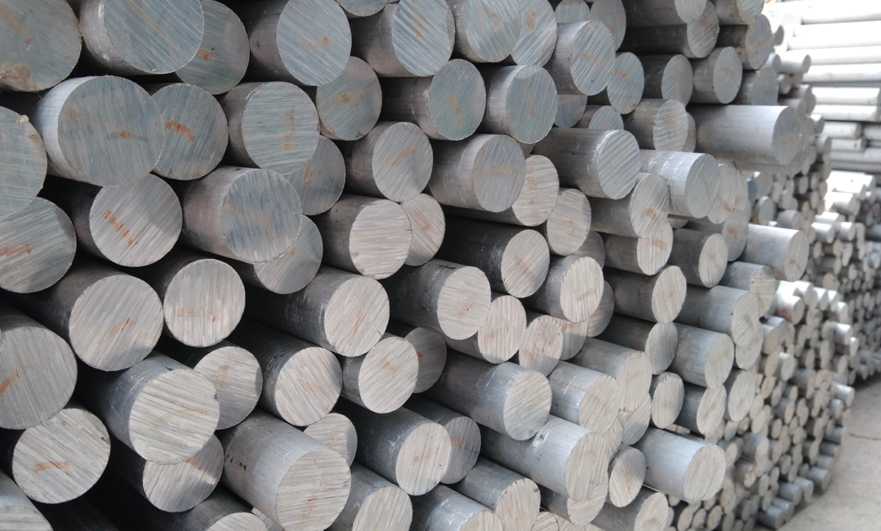 Application of customized CNC aluminum machining parts
The main alloying elements of 6063 aluminum alloy are magnesium and silicon.
Performance: excellent processing performance, excellent weldability, extrudability and electroplating properties, good corrosion resistance, toughness, easy polishing, coating, excellent anodizing effect, is a typical extrusion alloy.
Application: Used in building profiles, irrigation pipes, tubes, rods, and profiles for vehicles, benches, furniture, elevators, fences, etc. 6063 are generally used in building profiles.
The main alloying elements of 6061 aluminum alloy are magnesium and silicon.

Performance: Various industrial structures with certain strength, weldability and high corrosion resistance.

Application: Manufacturing of tubes, rods, shapes and plates for trucks, tower buildings, ships, trams, furniture, mechanical keyboard shell parts, precision processing, etc.
6005 aluminum belongs to the Al-Mg series alloy.

Performance: Good corrosion resistance, excellent weldability, good cold workability, and medium strength.

Application: It has a wide range of applications, especially in the construction industry. It is the most promising alloy.
The main alloying element of 5052 aluminum is magnesium.

Performance: It has good forming and processing performance, corrosion resistance, weldability, and medium strength.

Application: Used to manufacture aircraft fuel tanks, oil pipes, and sheet metal parts of transportation vehicles and ships, instruments, street lamp brackets and rivets, hardware products, electrical enclosures, etc.
The composition of 7075 aluminum is composed of the same alloy, but different from the content of magnesium, silicon, iron, copper, zinc, titanium, manganese, and chromium, as well as other metals that make up the series.

Performance: It has high strength, stress resistance, practicality and improved stress corrosion resistance.

Application: Aerospace industry, ultrasonic plastic welding molds, golf ball heads, fixtures, mechanical equipment, molds, high-end aluminum alloy bicycle frames, etc.
2024 aluminum belongs to the aluminum alloy of Al-Cu-Mg series
Performance: This is a kind of high-strength duralumin, with good spot welding and good extrusion processability, but the corrosion resistance and weldability are relatively poor compared to other grades of aluminum alloy.
Application: Purpose is mainly used to make various high-load customized CNC aluminum processing parts and components (but not including stamping forgings), such as aircraft skeleton parts, skins, bulkheads, wing ribs, spars, rivets, etc. 150°C The following working parts.
Summarize
Thanks to the CNC machining process, the manufacture of customized CNC aluminum machining parts becomes easy. Our CNC vertical milling center is an ultra-precise 5-axis CNC machine with a tolerance level of +/- 0.01MM. The accuracy you get when extracting such fragments is the main reason why many people find this process useful.
People can obtain complex models from the process of custom CNC aluminum machining parts. Compared with other methods, this method is the best choice for its simplicity and security level. You should try CNC machining in the production of custom CNC aluminum machining parts and enjoy the benefits and convenience.