Usually our products are finished products after oxidation, but there are still some products that require specific functions after oxidation, which will increase some bright spots or whiteness (deoxidation). A protective film will be formed on the surface after oxidation, and the oxide protective film will inevitably be destroyed when CNC machined parts online again. So our VMT engineers have prepared some knowledge for everyone, let's explore together!
Why is it CNC machined parts online after oxidation?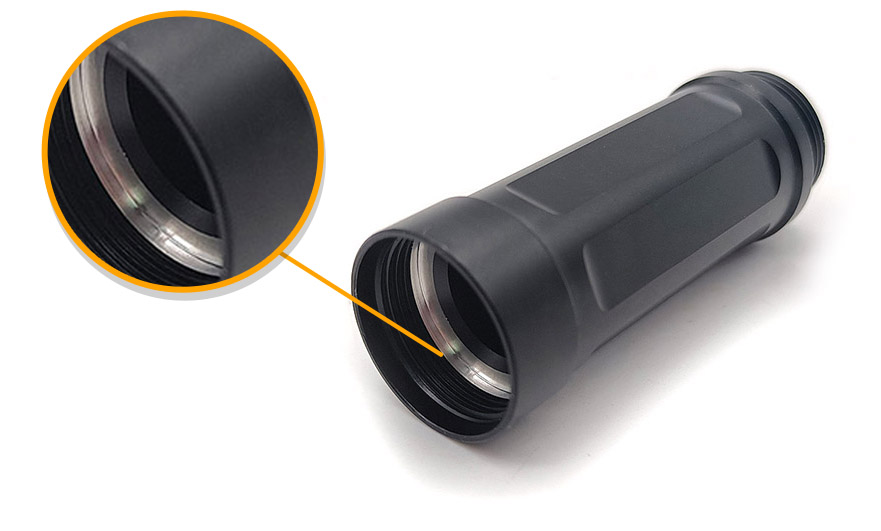 It is necessary to increase the functionality of the product while the CNC machined parts is beautiful, and the customer will require the product to be Lubai (deoxidized). If you want to be more beautiful, it will add contour highlights.
Metallic CNC machined parts highlight
The highlight is the edge CNC milling effect of aluminum machined parts, signs and other areas that need to be significantly processed with tools on the machine tool. The usual effect is bright edge (C angle), bright surface, CD pattern. Highlighting is the subsequent process of aluminum CNC machined parts online. Bright edge treatment is generally performed on flat aluminum machining parts.
When designing the outline of aluminum CNC machined parts online, it is best not to bend. If bending cannot be avoided, it should be as large as possible, because the CNC milling cutter can easily mill out large and small edges at the corners.
When designing aluminum machining parts, the area should not be too small, and sufficient vacuum suction area must be reserved, otherwise the aluminum CNC machined parts cannot be adsorbed during the CNC machining process, and large and small edges and corners will appear. The CD pattern is a series of concentric circles carved on the aluminum CNC part with a CNC car according to the drawings.
Lubai (deoxidation layer)
After oxidation, when electrical conductivity or other functions are required, always choose it. Determine the path to be CNC machined parts online before CNC parts to avoid multiple machining or damage to the workpiece.

The position that needs to be exposed after oxidation is generally reserved for prediction of more than 0.15mm for post-processing. According to the different positions that need to be CNC machined parts online, select the appropriate tool for CNC machining to ensure the size of the finished product.
Our case
The parameters of how CNC machined parts online performs chamfering and highlighting depend on the material and also with your parameter tool. Generally make a rough cut and polish the remaining 3~5 threads. The speed is above 20,000.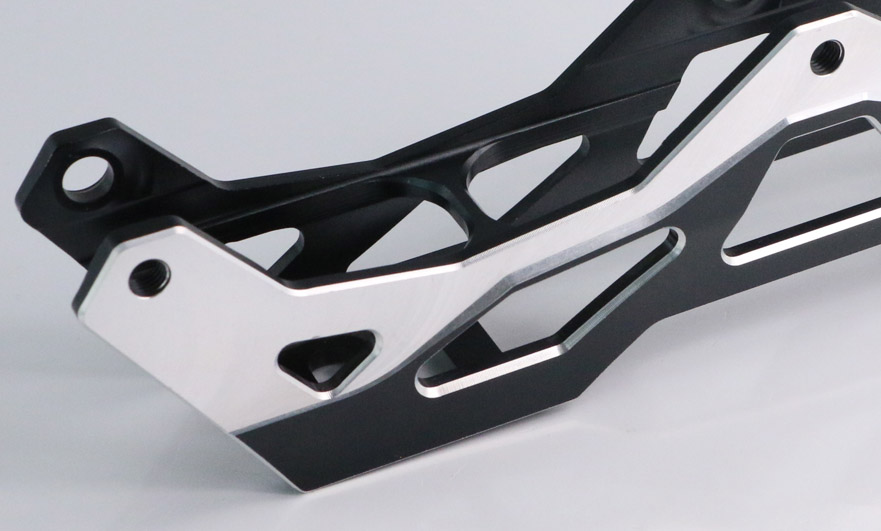 Summarize
If you want to cooperate with VMT, you can contact us through the official website and upload your design files to our mailbox for in-depth communication. You can also use our 24-hour online service to contact us. After uploading your design file,you will receive the CNC machined parts online quotation within a few minutes.
We also provide Design for Manufacturability (DfM) for your CNC machining parts online projects, and we can also advise you to improve your design and make manufacturing more cost-effective. Your project will also have a team of engineers and mechanics dedicated to making your CNC machined parts online production successful and gaining value.