For computer enthusiasts, the metal texture of mechanical keyboards case and the sound of mechanical equipment are a kind of enjoyment for keyboard users. The design of the custom cnc machining aluminum keyboard case frame is one of my favorite hardware configurations, especially the glaze color, and typing is also very intoxicating.
Nowadays, DIY aluminum keyboard case have become a great pleasure for computer enthusiasts, and design preferences have become more and more important. Sometimes, choosing a suitable keyboard case frame is a headache. Next time, VMT will show you how to choose the advantages of custom cnc machining aluminum keyboard case or frame.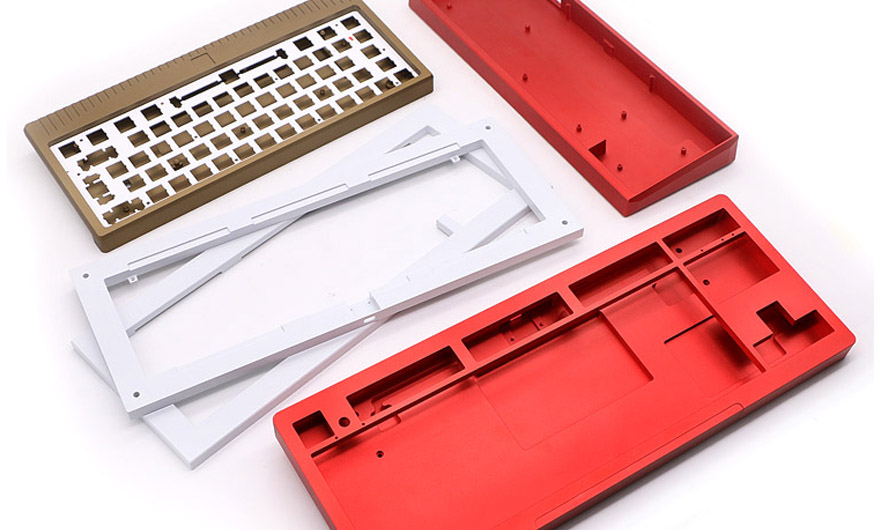 After introducing the DIY custom cnc machining aluminum keyboard case to everyone, you will know it better. We not only cover all the information you want to know about the aluminum alloy mechanical frame, but also provide you with high-quality services to make your DIY journey smoother.
Before we start, we must first understand what is the custom cnc machining aluminum keyboard case and mechanical frame?

The custom cnc machining aluminum keyboard case we often say is a solid shell customized by CNC machining on alloy, usually with a keycap. The keyboard is just a way for us to communicate. It can be said that the key to protect the keyboard is as important as the keyboard.
What are the advantages of choosing aluminum alloy for custom cnc machining keyboard case?
In fact, the development trend of aluminum alloy has long become one of the most important metal materials in electronic equipment. The development of aluminum alloy today is due to its special advantages.
Light weight
Compared with other metal materials, aluminum is relatively light. For example, it is three times lighter than steel
Recyclable
Aluminum is easy to recycle. Therefore, it is best to consider using aluminum. Recycling means you can apply it again when necessary.
Environmental protection
If you care about your natural environment, the application of aluminum is your best choice. Is one of the most environmentally friendly metal materials.
Heat dissipation
We know that electronic products will generate heat when used for a long time, so we will consider heat dissipation when selecting materials. The aluminum shell can better remove the heat from the custom cnc machining aluminum keyboard case structure. Just because aluminum emits heat faster than other metal materials, it means you can apply this type of keyboard cover anywhere.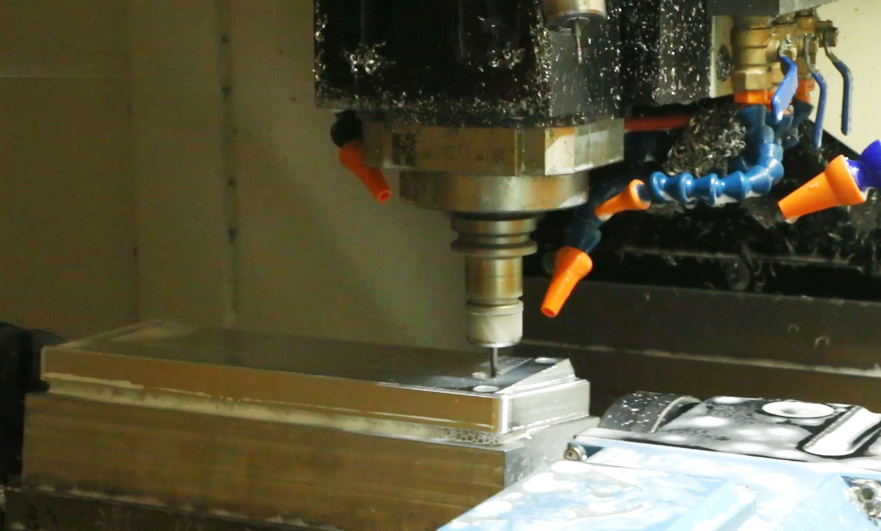 Advantages of anodized custom cnc machining aluminum keyboard case
Choosing the right custom cnc machining aluminum keyboard case may be difficult for you. Therefore, it is particularly important to fully consider the advantages of aluminum keyboard case. The benefits of the keyboard protector include but are not limited to the following aspects.
Variety of appearance
The anodized custom cnc machining aluminum keyboard case not only has excellent scratch resistance, but also has a variety of colors, which enhances the artistic beauty of the product.
Anti-rust treatment
Of course, aluminum will react with gas after anodic oxidation to form an anti-rust treatment layer. This means that corrosion of the custom cnc machining aluminum keyboard case is not a problem.
Durability
Custom cnc machining aluminum keyboard case are more durable than plastic ones. In fact, the aluminum keyboard case will stand the test of time while remaining sturdy.
Which aluminum profile is most suitable for making custom cnc machining aluminum keyboard case?
Aluminum is a chemical molecule obtained from the correct rock formation. Aluminum also has aluminum alloys, making it very popular in custom cnc machining aluminum keyboard case applications. This represents the fusion of two or more metal materials to produce raw materials. To facilitate understanding, I want to classify aluminum profiles according to their physical properties.
Some of the most commonly used aluminum types are:
6061 aluminum
It can be called 6061 aluminum all-rounder. 6061 aluminum has always been on the sales market. It makes it a popular choice for manufacturers. 6061 aluminum is a better choice for making custom cnc machining aluminum keyboard case. It has excellent compressive strength, corrosiveness of conditioning agents, high weldability and processability. When compressive strength and corrosion resistance are very important elements, 6061 aluminum is the first choice. Their excellent surface treatment also makes them a better choice for customers.

6063 aluminum
This category is basically similar to the 6061 category. Although this is basically similar to 6061, it is more suitable for the main purpose of engineering construction. They are also used for external and internal design solutions.
5052 aluminum
5052 also has extraordinary qualities. Like 6061, it has stronger smoothness and corrosion resistance. The disadvantage of this kind of aluminum is that it cannot be produced and processed. The heat treatment process cannot solve this type of aluminum.
Other types of aluminum, such as 5053, 7075, and 6053, can also be used to make custom cnc machining aluminum keyboard case, but they are not common.
Summarize
In our review of custom cnc machining aluminum mechanical keyboard case, you should know something about the aluminum mechanical frame. Choosing the aluminum mechanical keyboard case is not only for aesthetics, but also for its material, functionality and environmental protection. And comprehensively consider post-processing.
Small batch custom CNC machining precision aluminum, stainless steel, titanium alloy mechanical keyboard case shell, 1 rich surface treatment process expert, 15 kinds of surface treatments and more than 50 kinds of CNC machining materials for you to choose, no matter how much quantity you need, we have the corresponding Cost-effective solution.
You design, we produce. If you need a quotation, please feel free to contact me.