Tere are usually many reasons to add a logo to a product, such as brand promotion, safety instructions, and assembly instructions. If you know the content but don't know how to add it, please follow our guide.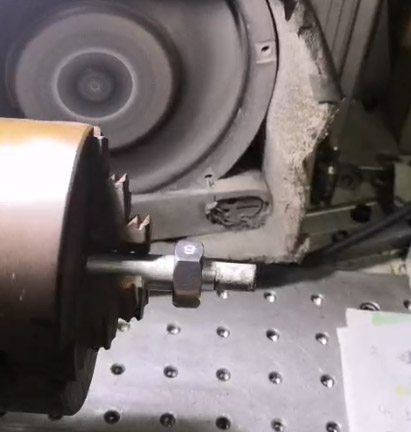 There are many reasons for adding, and there are many ways to add. For different materials, we use different processing techniques, such as: embossing, engraving, friction, silk screen, etc. Adding text or graphics is not as easy as it seems. There are specific benefits to adding text and graphics, but there are also rules of its own to ensure that the work proceeds normally. We will use some of the guidelines listed below in your parts and prototypes.

CNC Machining
Add text and patterns when CNC milling parts, but there are some rules to follow.

In precision CNC machining, the priority is whether the type of text and pattern is engraving (cut into the surface of the part) or relief (protruding from the surface).
The embossed text is easier to read, and it also increases the loss of materials, thereby increasing the consumption of time and money. So use engraving to reduce losses.
According to the fineness of CNC cutting, it is very important to choose font size and pattern size. Choose a Sans-Serif font (no decorations that are difficult to cut), and a font size of at least 20. Soft metals may shrink slightly.
VMT Prompt:

Engraving saves time and cost

Choose Sans-Serif font for easy cutting

The size is 20+, adjusted according to the material

Approximately 0.3mm in depth

Post-Processing

The advantage of imprinting and engraving word processing is that imprinting and engraving can be added at the manufacturing stage. For example, using CNC milling to add imprinting and engraving can ensure the wear resistance of CNC machined parts. Physically processed fonts are more resistant to abrasion than letters processed with ink. Due to the limitation of ink printing, it can prevent unauthorized piracy and re-engraving. For example: it can be changed, the font is easy to drop, etc. But there will be no embossed and carved characters and patterns.
In many cases, it is impossible to use manufacturing machinery to add. The content required is small, the company's brand needs to be matched, and the shape of the part is too special to be completed in the casting stage. Therefore, we must make other choices. Because it is impossible to pre-process, we can only choose post-processing.
We also provide you with several different ways to achieve this goal, each of which has its own advantages:
Screen printing/pad printing/friction/laser engraving.