Shenzhen Sunmei Technology Co., Ltd. was established in 2008. It is an enterprise integrating R&D, manufacturing, sales and brand services. The main industries involved in the products are: artificial intelligence, new energy, new materials, digital communications, rail transit households Electrical appliances, electromechanical motors, sports facilities, etc. The smart home brand "Meiju Times" owned by the company, the company uses the Internet of Things, cloud computing, voice recognition, artificial intelligence and other technologies to create a fully intelligent life for users.
Some time ago we received an inquiry about the aluminum alloy shell of high-speed micro-motor from Shenzhen Sunmei Technology Co., Ltd. After the communication between our two parties on the engineering process, the product process was confirmed, and the customer also affirmed our product quotation and service.

High-speed micro motors are currently a very popular product application trend on the market. Because of the characteristics of fast speed and no noise, they are widely used in hair dryers, smart homes, drones, etc.
In the production process for Sun Technology, we encountered many extremely challenging processes.In order to reduce the noise caused by poor shell size, we can say that we have tried everything.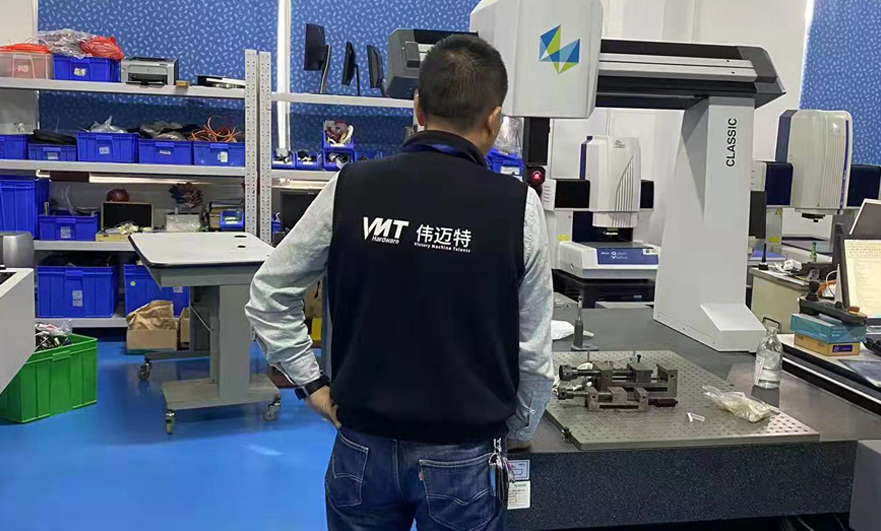 This aluminum alloy motor shell part is processed by CNC after die-casting, which reduces the machining technology and saves the cost. Many parts machining dimensions are within 8UM, and the concentricity must be controlled within 0.01MM. This kind of thin-walled 1mm parts must be controlled. These dimensions are extremely demanding. After our 10 days of continuous testing, we can make progress here. Great progress, the delivery of the first batch was completed, which was affirmed by customers.
VMT is a professional CNC machining parts service factory for 11 years, providing one-stop service from design to production and surface treatment.